Following the recent set-up of Absen Shanghai office, we are pleased to announce the opening of another new regional office in Beijing. It is located in Zhongguancun Environmental Protection Park and serves as an operation hub to better support partners and customers from Beijing-Tianjin-Hebei region (North China markets) and visitors from every corner of the world.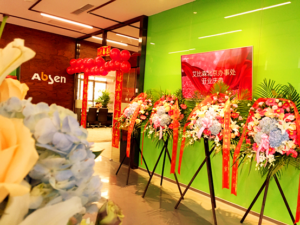 Zhongguancun Environmental Protection Park belongs to Zhongguancun Science Park, which is known as "China's Silicon Valley" and has gathered thousands of top high-and-new-tech enterprises like Huawei, Lenovo and Baidu and so on. Absen demonstrated its commitment to technology and innovation by locating its new office in one of the world's technology centers.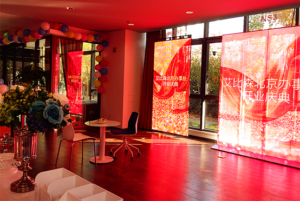 Featuring modern office, facilities and a big showroom, the 540sqm new office is designed to be functional, open and accessible. It is a modern and practical space that also invites our partners and guests into our LED world by being open and welcoming.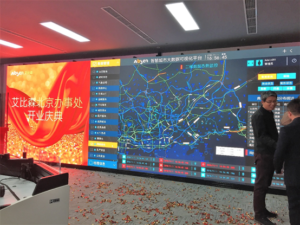 In the exhibition room visitors will find Absen's latest LED products and solutions, including its most popular NPP LED products like N5, CR1.2, Acclaim A2715 and HDV1.6, start outdoor ranges A1699 and A97 and other rental products.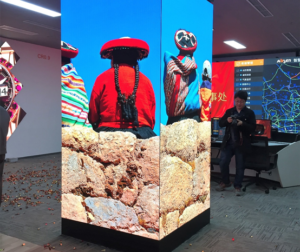 As an important move of developing the company's international customer service networks, the fully-functional office was officially opened yesterday with the attendance of Absen's regional and global executives, including He Hui, Absen's general manager of China mainland market, Prince Lu, the global marketing director and Chen Ming, the marketing director for Beijing-Tianjin-Hebei markets. They explained the strategic role of Beijing office in the China mainland market and its mission, organization structure as well as its local service plans etc.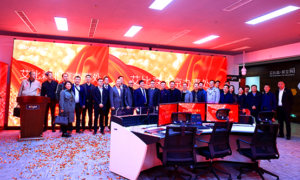 Representatives of partners and customers from the North China markets also participated in the opening ceremony to celebrate and witness this meaningful and strategic move.
Address:
1st floor, No.10 Yard 55, Zique Rd, Haidian District, Beijing
If you want to pay a visit to Absen Beijing Office, please contact any Absen sales personnel that you know or send an email to absen@absen.com
Outros produtos